If you have just been diagnosed with hearing loss in Indianapolis, you're about to become very familiar with your audiologist. Maybe not exchanging-Christmas-gifts-every-year familiar, but you'll be spending a lot of time in each other's company nonetheless, so it's important to have a good understanding of the many things your hearing doctor does on a daily basis.
Spoiler: it's a lot more than looking at your ear canals with a lighted instrument!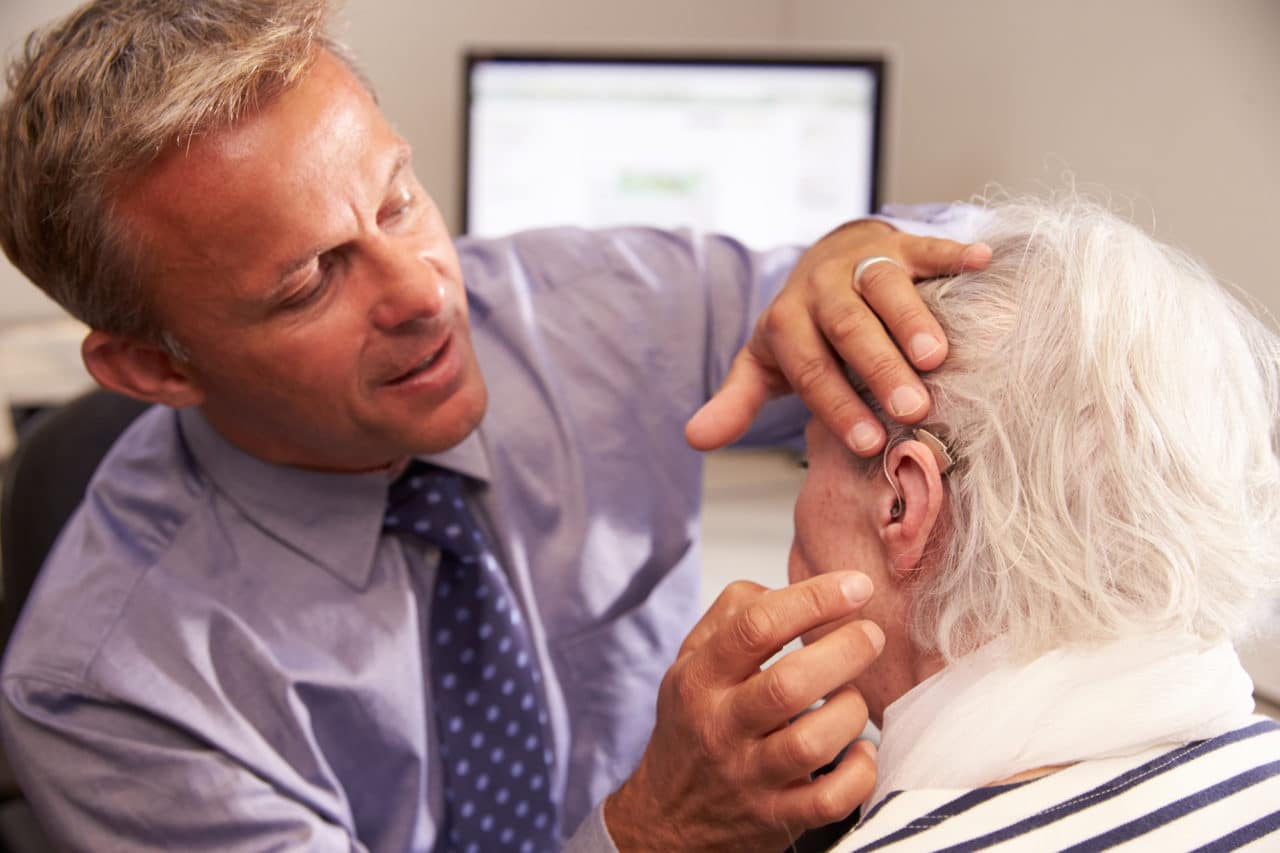 Audiologists Wear Many Hats
An audiologist is a medical professional who specializes in the diagnosis, evaluation and management of hearing and balance disorders.
What kind of degree does an audiologist receive?
Most audiologists have earned a Doctorate in Audiology (Au.D.) from an accredited university; others may have a master's or doctoral degree.
What training does an audiologist do?
All audiologists receive in-depth training in the prevention, identification, assessment and non-medical treatment of a variety of hearing and balance disorders. They must complete an internship, pass a national competency examination and obtain professional certification and licensing in the state (or states) in which they practice prior to seeing patients.
Audiologists have many duties
Audiologists have many different responsibilities. A typical day might include any (or all) of the following tasks.
Identifying, testing, diagnosing and treating hearing and balance disorders and tinnitus
Counseling and educating patients and their families on hearing health, treatment and management strategies and methods for improving communication
Assessing candidacy for hearing aids, cochlear implants and other hearing devices
Administering audiologic rehabilitation programs including speech reading, language development and communication skills
Assessing and treating patients with central auditory processing disorders
Designing and implementing hearing conservation programs
Supervising and conducting newborn hearing screenings
Recommending, dispensing, fitting and programming hearing aids and assistive listening devices
Examining the ear canals and eardrum, removing built-up earwax and creating custom molds from ear impressions
Assisting surgeons with ear-related medical procedures
Where do audiologists work?
Audiologists in Indianapolis find work in a diverse range of settings. They are employed in hospitals, clinics, private practices, schools and universities, VA hospitals, hearing aid dispensaries and other places.
Contact an audiologist in Indianapolis if you have hearing loss.
If you are suffering from hearing loss in Indianapolis, an audiologist is the person most qualified to provide you with the treatment and resources necessary to ensure you enjoy a better quality of life.
Learn more about hearing loss: