Tinnitus is typically a chronic or recurring symptom lasting months or years. It is often described as a ringing in the ear(s), but is also reported to sound like hissing, buzzing, roaring,sizzling, clicking or other noise, such as crickets or cicadas.
If you are one of the five percent of Americans suffering from tinnitus that is "moderately to significantly annoying", you should visit a hearing specialist for an evaluation. Our team of audiologists are equipped with many tools and strategies to help those with tinnitus.
What to Expect During a Tinnitus Evaluation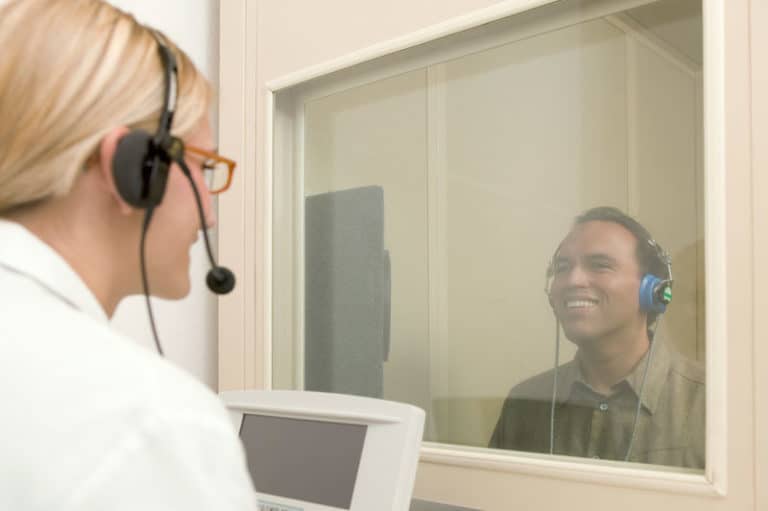 There are several things we hope to accomplish when evaluating someone with tinnitus:
Identify the underlying cause of the tinnitus
Evaluate how the tinnitus is affecting speech reception and understanding
Assess whether hyperacusis (sound sensitivity) is present
Pinpoint the frequency and loudness of the noise being heard
During a tinnitus evaluation, an audiologist will administer:
An in-depth written and verbal interview.
A complete physical examination of your auditory system.
A pure tone and ultra-high frequency audiometry test.
Speech reception and word recognition tests.
An otoacoustic emissions test.
Additional tests, studies and evaluations as appropriate
Tinnitus is a symptom of a wide range of health conditions and it can occasionally point to a more serious problem that needs professional medical attention. If we can determine a modifiable cause of your tinnitus, we may also be able to treat that condition and relieve your symptoms. Unfortunately, other than age-related or noise-induced hearing loss, a specific cause of tinnitus is usually not identified, but there are several treatment options available.
Call Indiana Hearing Specialists at (317) 671-8000 for our Indianapolis office or (765) 588-1231 for our Lafayette office for more information or to schedule an appointment.