The American Academy of Audiology has designated October as National Audiology Awareness Month, giving audiologists in Indianapolis and nationwide the opportunity to raise public awareness about the importance of hearing protection while educating them on the role that audiologists play in treating hearing loss.
Hearing Loss is a Worldwide Problem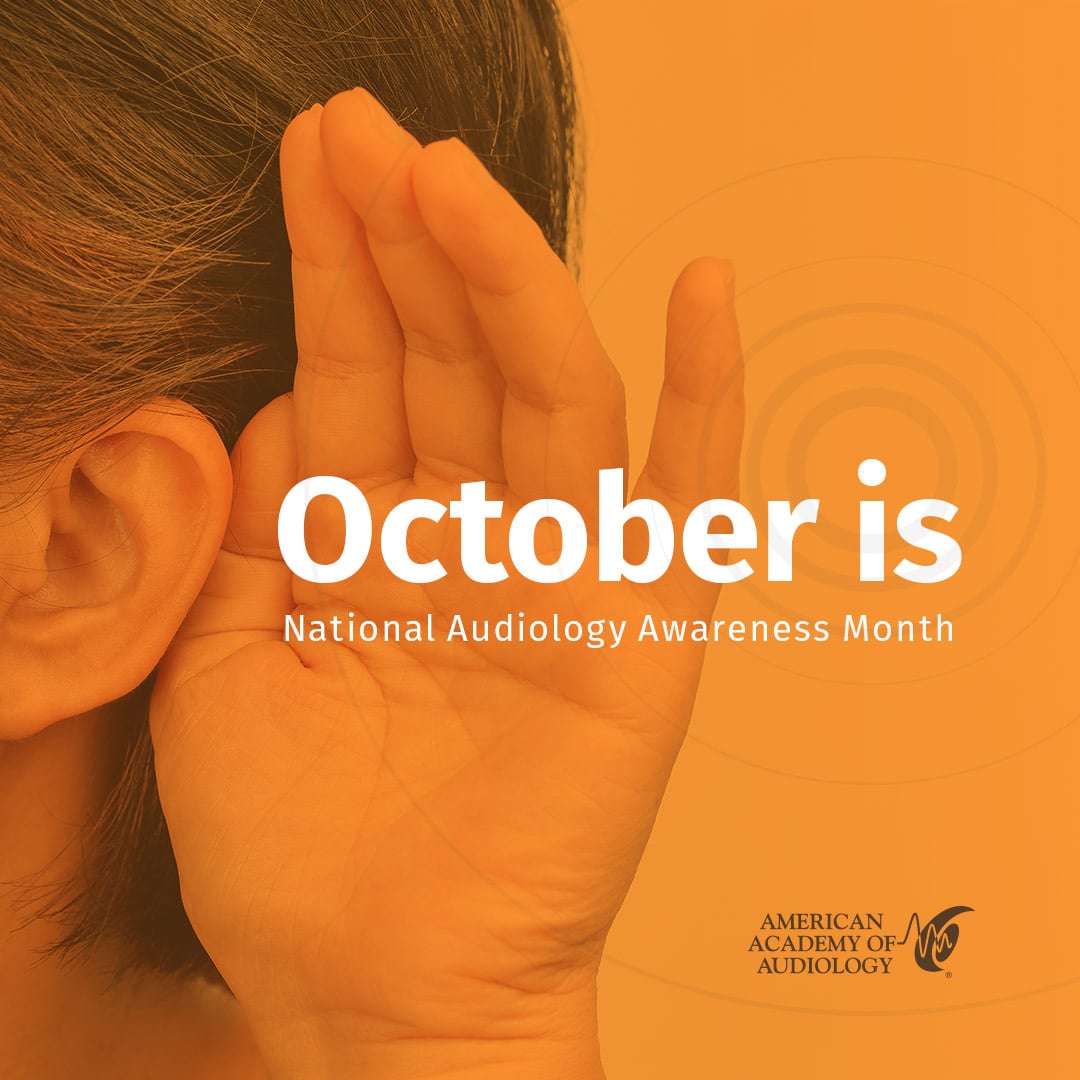 An estimated 48 million Americans suffer from hearing loss, with about one in five people in Indianapolis experiencing hearing impairment to some degree. It's not just a problem in the U.S.; the World Health Organization (WHO) says approximately 900 million people around the world—about 10 percent of the global population—will have disabling hearing loss by the year 2050. A solution is dependent upon Increased awareness.
With that in mind, we've compiled some facts about hearing loss in Indianapolis and the rest of the United States.
Hearing loss facts
Approximately 20 percent of Americans suffer from hearing loss to some degree.
Hearing loss affects people of all ages, not just seniors. Only one-third of hearing loss patients are 65 or older.
Hearing loss is the third most common chronic physical condition in the U.S., behind arthritis and heart disease.
Sensorineural hearing loss, or nerve deafness, affects the inner ear. Nine out of ten hearing impaired patients suffer from this type. Damage to the inner ear is permanent, but hearing aids help most patients communicate more effectively.
Conductive hearing loss affects the outer and/or middle ear. It can often be corrected surgically or with drugs. Only about 10 percent of people with hearing loss experience this type.
Aging and noise exposure are the most common causes of hearing loss. Both are the result of damage to the hair cells in the inner ear that convert sound to electrical impulses. Other causes of hearing loss include disease, head and neck trauma, genetic factors and medications.
By age 65, hearing loss affects one-third of adults. That figure goes up to one-half at the age of 75.
2-3 out of every 1,000 babies are born with hearing loss in Indiana. Most hospitals provide newborn hearing screenings in order to detect problems soon after birth. Early intervention is critical; children with hearing loss suffer from delayed speech-language skills and poor social and academic development.
85 decibels (dB) is the safe threshold for noise exposure. The louder the sound, the less safe listening time you have before damage occurs. It takes eight hours for permanent hearing damage to occur when listening to noise measuring 85 dB (roughly the equivalent of downtown Indianapolis traffic); at 100 dB, your safe exposure time is reduced to only 15 minutes.
Hearing loss usually develops slowly, making it difficult for many people to recognize a problem. It takes an average of seven years from the onset of hearing loss for people to seek medical treatment. The brain helps fill in the missing gaps by diverting resources from other important cognitive functions to assist in the hearing process. This puts people at risk of developing a variety of social, psychological and physical health effects including loneliness, depression, dementia, kidney disease and falls.
Noise-induced hearing is preventable by wearing hearing protection any time you are participating in activities where sounds will exceed 85 dB. This includes concerts, sporting events, operating power tools, riding motorcycles or boats and more.
Your Indianapolis audiologist recommends regular hearing screenings, especially for those over the age of 50. The sooner problems are detected, the lower your odds of experiencing long-term health complications.
Learn more about hearing loss: