Hearing aids are boasting more and more new features, and one that has become popular is rechargeability. If you're in the market for new hearing aids and are considering investing in a rechargeable model, below are some benefits that might convince you to make the switch.
Less Additional Cost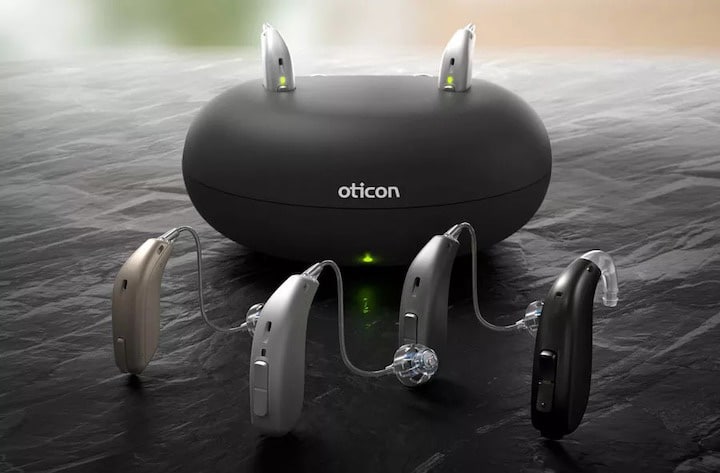 Wearers of hearing aids that take disposable zinc-air or lead-acid batteries spend an estimated $100 per year on batteries. Those who regularly stream music or video through their devices spend even more, and this does not account for gas money or shipping fees. With rechargeable batteries, there is no additional cost after the sticker price of the devices.
You're More Prepared
You probably already have an established bedtime routine. If you purchase rechargeable hearing aids, all you have to do is add putting your devices on the charger to your routine, which will provide up to 21 hours of continuous listening. This is much more reliable than disposable batteries, which can run out at a moment's notice. If you don't have a set of backups, this can leave you out of social situations.
Better in the Cold
Hearing aid wearers in cooler climates are no strangers to the fact that zinc-air and lead-acid batteries do not like the cold. Low moisture and temperatures can drain batteries and cause problems with sound quality. Rechargeable lithium-ion batteries, in contrast, are hardly affected.
More Environmentally Friendly
Rechargeable hearing aids majorly cut down on waste compared to disposable batteries, which need to be replaced about once a week. Lithium-ion batteries only need to be replaced as often as you upgrade your devices, which is about every five years. This can significantly reduce your environmental footprint.
Better for Older Wearers
For many seniors, there are financial and transportation barriers to accessing new hearing aid batteries. Rechargeable devices do not require trips to the store or online ordering. In addition, changing batteries can be difficult for those with arthritis or other dexterity issues, while rechargeable hearing aids merely need to be placed in the charging case.
For more information about rechargeable batteries or to schedule an appointment, call Indiana Hearing Specialists today.
Learn More About Hearing Aids