Looking for a last-minute gift for your child this Christmas? Haven't had time to venture into Indianapolis for a shopping trip? There's still time…but not much! That clock is ticking faster than Indiana shelves are being emptied of eggnog. Before you buy any (more) toys for junior, it's important to ensure you aren't getting them something that could damage their hearing.
Decibel Levels of Popular Toys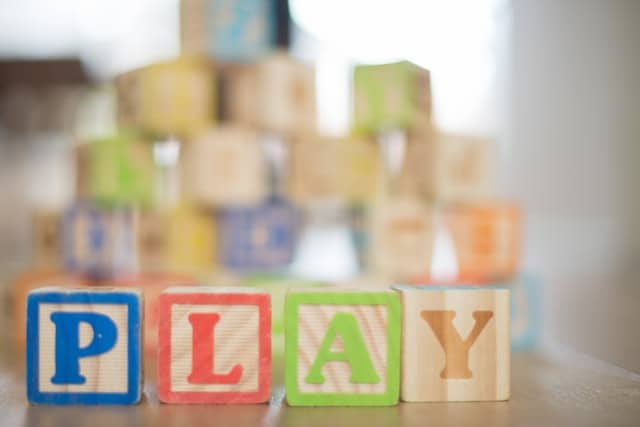 The top cause of hearing loss in Indianapolis is noise. Contrary to popular belief, hearing loss can affect people of all ages—even kids. That's especially true when it comes to noise. Children have a habit of cranking up the volume when listening to music with little regard to their hearing, but it's not only headphones and earbuds that pose dangers to young ears. Toys can be hazardous to hearing health, as well! Any sound that exceeds 85 decibels (dB) can cause permanent hearing damage; the louder the sound, the faster hearing impairment will develop.
Noisy toys aren't a 21st-century phenomenon; even beloved classics that have been enjoyed for generations can be harmful. The following toys (and corresponding peak dB levels) have been around for decades:
Cap guns (105-110 dB)
Whistles (106 dB)
Keyboards (104 dB)
Drums (103 dB)
Even baby rattles (102 dB) can cause hearing damage!
Steer Clear of These Toys in 2019
Your Indianapolis audiologist recommends avoiding the following toys this year. For the dB measurements, these were taken as if the child had their ear pressed directly against the toy's speaker.
Black & Decker Junior Leaf Blower (113.8 dB)
Marvel Avengers Infinity War Infinity Gauntlet Electronic Fist (108.5 dB)
My Little Pony Singing Rainbow Dash (108.4 dB)
Vtech Go! Go! Smart Wheels Minnie Convertible (107 dB)
Star Wars: The Last Jedi Bladebuilders Electronic Riot Baton (106.3 dB)
B.toys Woofer Hound Dog Guitar (106.2 dB)
Marvel Avengers Infinity War Mission Tech Iron Man (106.1 dB)
Fisher-Price Sing & Learn Music Player (105.6 dB)
Fisher-Price Bright Beats Spin & Crawl Tumble Ball (104 dB)
Fisher-Price Laugh & Learn Puppy's Busy Activity Home (103.7 dB)
B.toys Meowsic Keyboard (103.4 dB)
B.toys You Turns Steering Wheel (103.3 dB)
Fisher-Price Rock 'n Sort Snail Pail (103 dB)
Marvel Black Panther Slash & Strike Erik Killmonger Figure (101.6 dB)
Fisher-Price Shimmer & Shine Tummy Rubs Nazboo (100.7 dB)
VTech Pull and Discover Activity Elephant (100.3 dB)
VTech Drill & Learn Toolbox (99 dB)
Spider-Man Homecoming Super Sense Spider-Man (99 dB)
VTech Sort & Discover Drum (98.8 dB)
Playskool Friends Sesame Street Tickle Me Elmo (90 dB)
Even if you tell your child Santa must have wanted them to have a different toy, a well-intentioned family member might still buy them a toy that is dangerously noisy. If this is the case and you are uncomfortable asking them to return it, try covering the speaker with masking or packing tape to muffle the sound and make sure your child only plays with the toy in your presence.
If you have a question about a toy's safety, speak to an audiologist in Indianapolis. There are plenty of quiet alternatives that won't hurt your child's hearing (and should preserve your sanity, too!).