According to a Consumer Reports survey of more than 120,000 people, nearly 30 percent of respondents reported they had gone more than a decade without a hearing test or had never had their hearing tested at all. This is concerning, as untreated hearing loss has been associated with social withdrawal, depression and even cognitive decline.
Below is a guide to help you determine if it's time to schedule a hearing test.
The Signs & Symptoms of Hearing Loss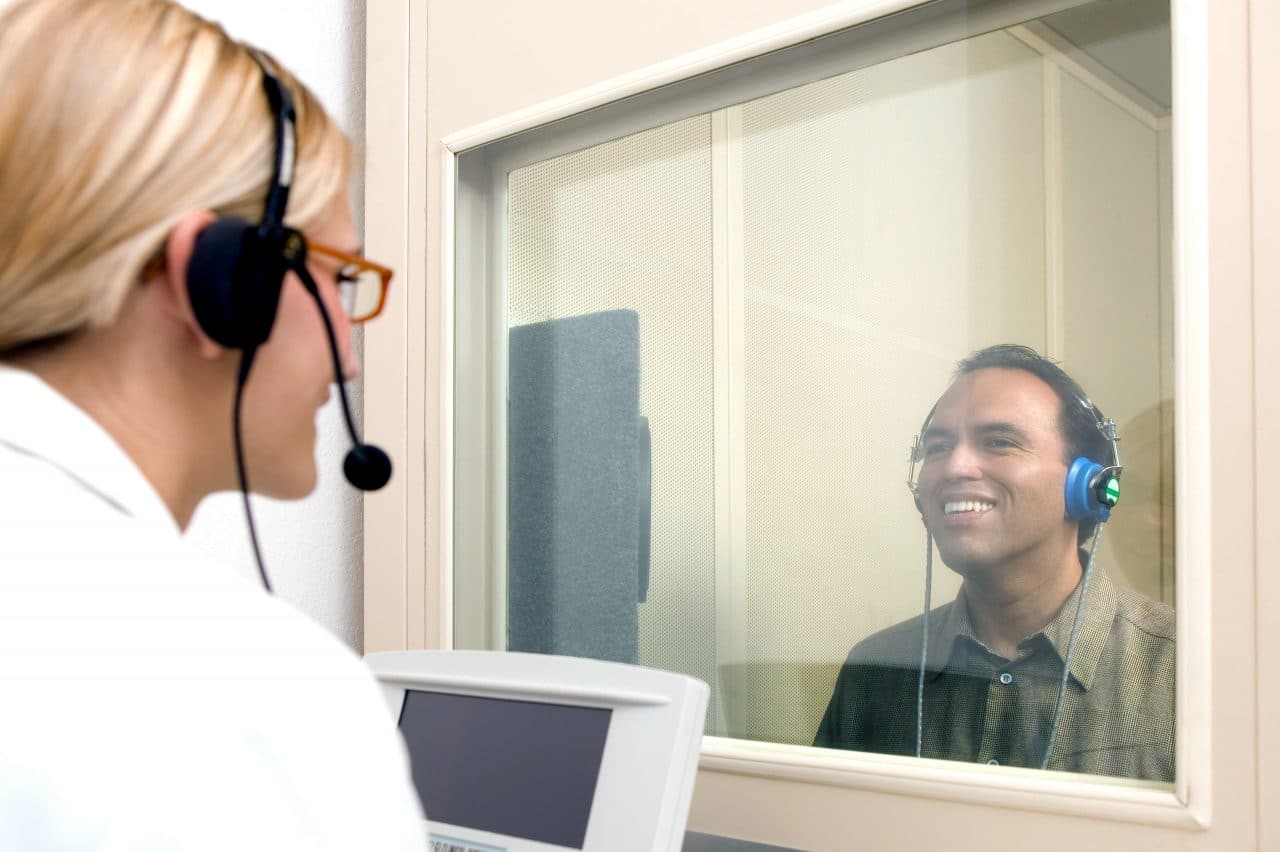 Some of the most common symptoms of hearing loss include:
Conversations sounding muffled
An "underwater" sensation
Difficulty deciphering consonant sounds (e.g. mistaking an 'f' sound for a 't' sound)
Trouble following conversations when background noise is present
Constantly asking people to speak up or repeat themselves
Turning up the TV loud enough to make others uncomfortable
Problems talking on the phone
People telling you that you're misunderstanding them
If you experience any of these signs of hearing loss, it is time to schedule a hearing test.
Online Assessments
While an online assessment should never take the place of a hearing test in a sound booth with a licensed audiologist, they are helpful tools for screening for potential hearing loss.
The National Hearing Test was developed by researchers at Indiana University, the VU University Medical Center in Amsterdam and Communication Disorders Technology. It takes about eight minutes to complete.
The smartphone app hearScreen USA was developed by the American Academy of Audiology and the digital health company hearX Group to screen for hearing loss. If you fail the test, you will automatically be directed to a local audiologist.
If you fail either of these screenings, it does not necessarily mean you have hearing loss or that you will need hearing aids. But they are useful tools for helping determine if it's time to visit an audiologist's office.
How Often Should Hearing Be Tested?
The American Speech-Language-Hearing Association recommends a baseline hearing test around age 21 to measure future changes in hearing. Hearing should be screened once every 10 years until age 50, then every three years after age 50. Frequency of testing should be increased for those with a family history of hearing loss or those exposed to unsafe noise levels on a regular basis.
For more information or to schedule a hearing test with an audiologist, call the experts at Indiana Hearing Specialists today.