Hearing aids are state-of-the-art technology that amplify sounds to a level a person with hearing loss can easily identify. Hearing aids improve communication with loved ones, enhance your quality of life and may even help prevent or delay cognitive decline. Today's hearing aids are packed with amazing features and provide better sound quality than ever before. While the exact features vary between models, the inner workings are more or less the same.
The Parts of a Hearing Aid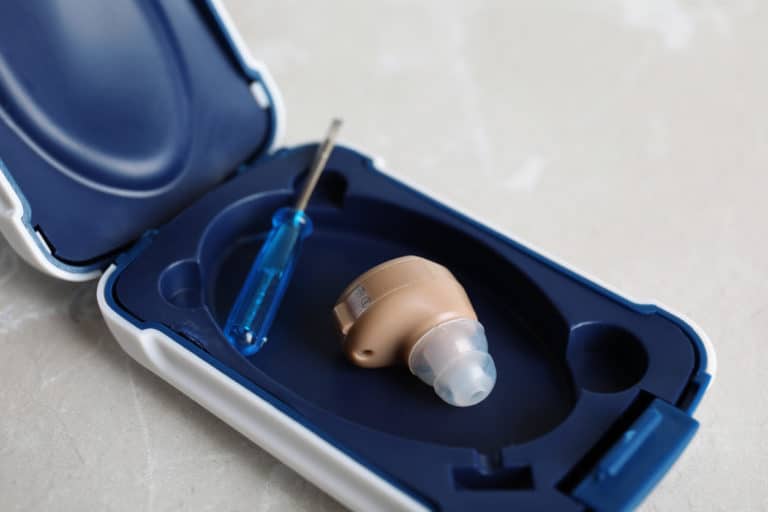 Below is a breakdown of the individual parts of a hearing aid with descriptions of how they work together to help you hear.
Microphones
Hearing aids contain tiny microphones that are highly advanced and precise to deliver exceptional sound clarity. Like regular microphones used on a stage, they pick up sounds and convert them into electrical signals that can be read by a processor.
Processor
This is the most important part of the hearing aid, and it varies most widely from model to model. The processor does the bulk of the work, as it transforms the signals according to the exact specification that your hearing loss requires. Hearing aid processors are supercomputers with the sole purpose of creating sound. The quality of the processor determines the features and the functionality of the hearing aid.
Cable
The cable is the small hollow tube that holds the wiring of your hearing aid. It connects to your earpiece and transmits sound from the processor to the receiver.
Receiver
Once the electrical signals travel through the cable, the receiver converts them back into sound and plays it into your ears so you can hear it.
Battery
The battery powers the hearing aid. Most hearing aids use disposable zinc batteries, but rechargeable models utilize lithium-ion batteries.
Casing
The casing is the shell that protects the electronics of your hearing aids. Typically made of plastic, casings come in a variety of colors and designs to match your preference, and some even feature a water-repellent coating to protect the devices from rain or sweat.
To learn more about hearing aids or to schedule an appointment with an audiologist, call Indiana Hearing Specialists today.
Learn More About Hearing Aids